Your Private Chef & Sommelier on Bonaire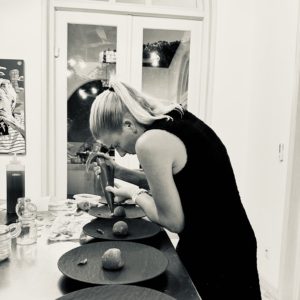 Why AT HOME?
Because we love to cook AT your (holiday) HOME.
We love food & wine. Knowing that most of the products have to travel far, we try to work with a no waste policy. Using almost all edible parts, together with locally sourced ingredients whenever possible.
What do we offer?
The luxary of a fine dining restaurant at your home!
Think about a private chef, wine pairing, wine tastings, wines, antipasti and catering on location.
New!
A private chef for your entire stay?
How nice would it be to have a private chef for your entire stay?
A chef who can take care of all your culinairy needs.
At Home is not only providing culinairy tasting dinners, but can also take care of your breakfast and lunch. Even other grocery's can be done by us.
Would you like a compleet care free holiday food & beverage wise,
contact At Home.
Price on request.
And how about a Romantic dinner at the Beach?
The minimum number of guests is four.
But if you like to have a lunch or dinner for two feel free to contact me by email or phone.
Interested in amazing Wines?
What's a great meal without amazing wine? Of course we can provide you with wines from our wine list, but how cool is it to have matching wines with your food. Check our wine list for the options and prices.
Don't forget the prosecco.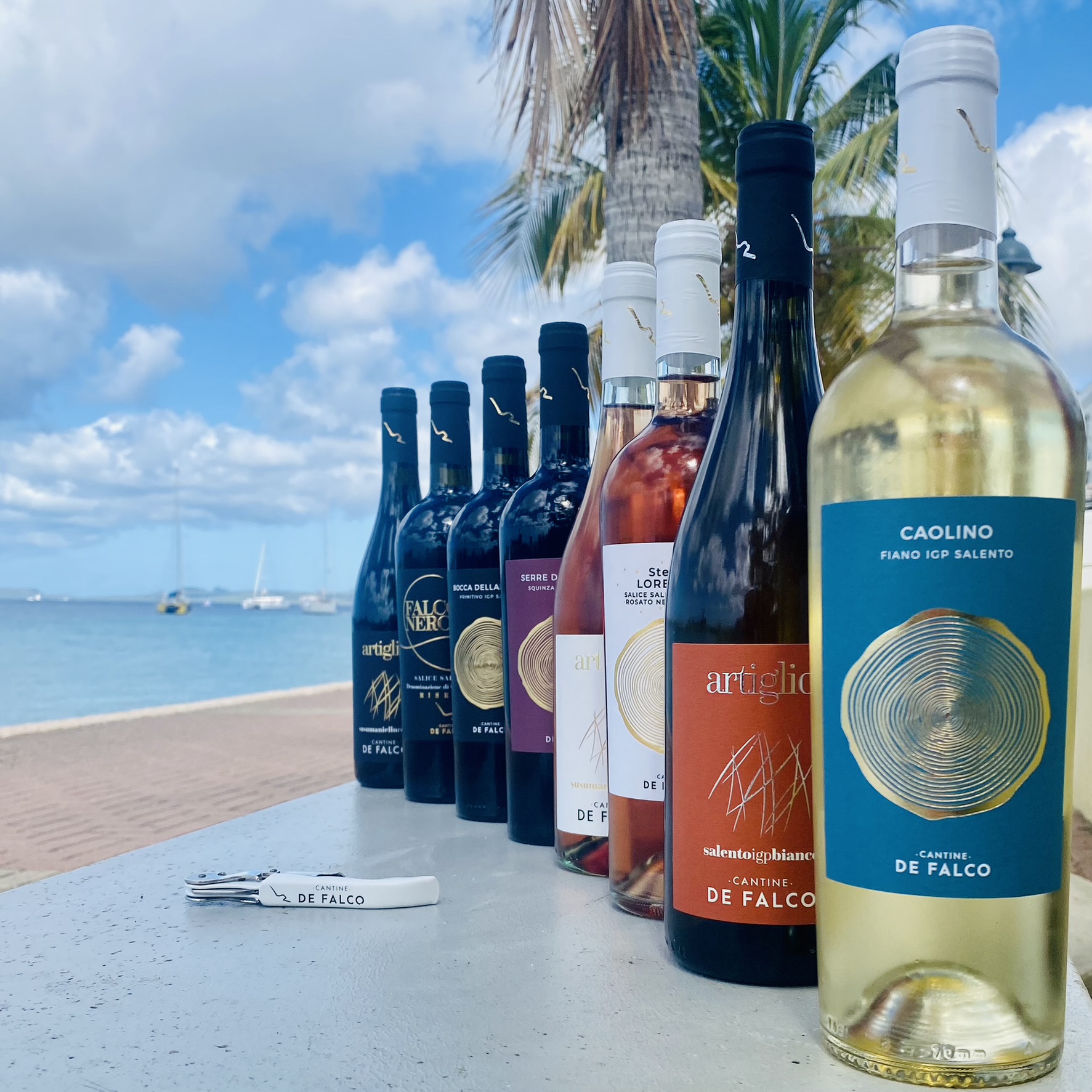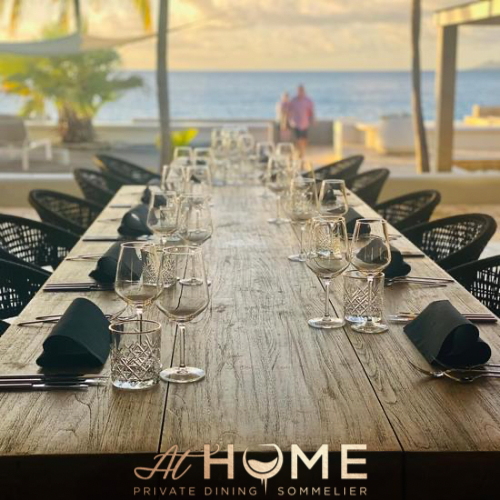 Lunch
$80 p.p
Amuse,
Starter,
Main,
Dessert,
Includes one Bottle
of wine per 4 persons
4 course menu
$90 p.p
Amuse, Starter, 1st course,
2nd course & main course.
Add wine pairing $32 p.p
5 course menu
$100 p.p
Amuse, Starter, 1st course,
2nd course, main course,
dessert or cheese.
Add wine pairing $40 p.p
6 course menu
$115 p.p
Amuse, Starter, 1st course,
2nd course, 3rd course,
main course,
dessert or cheese.
Add wine pairing $48 p.p
Beach Dinner
$150 p.p
A glass of prosecco
Amuse, Starter, 1st course,
2nd course, main course,
dessert or cheese.
Add wine pairing $40 p.p